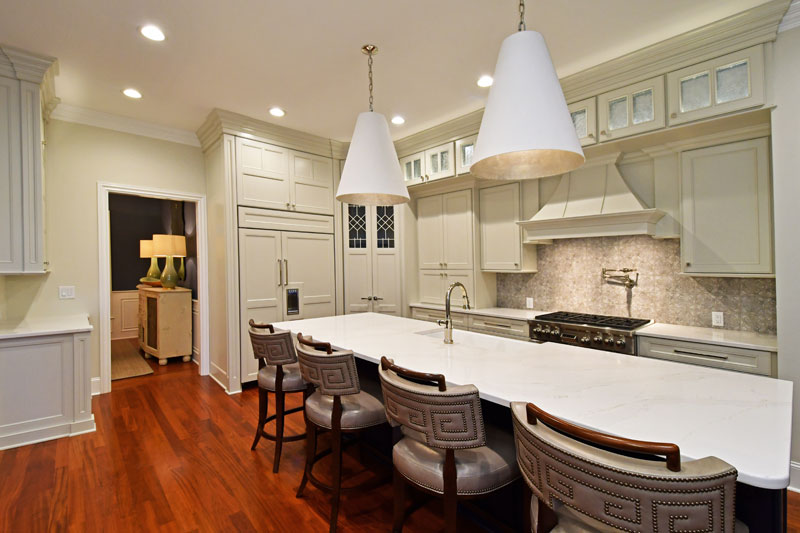 Kitchens are one of the most important rooms of the house. It's a place where means are prepared, and families gather to eat. To us, it's no surprise that kitchen remodels and renovations continue to be one of our most highly-requested projects.
Whether you're updating an older kitchen to add new and updated features, or remodeling your kitchen to fit your current style, a kitchen remodel is a great way to make a more comfortable place for the family to gather for meal prep, dining, bringing added enjoyment to your new home.
Kitchen remodeling can be a great financial decision, as kitchen remodels have been shown to bring one of the best return-on-investments you can make in your home.
When it comes to kitchen remodels, Rothrock Renovation & Remodeling can help you make the right decision to create a space that you'll enjoy for years to come. Our team has been serving the Winston-Salem and Triad areas for 30+ years, helping make our clients' vision into reality.
We bring our experience with different designs and styles, appliances, and materials to every kitchen remodeling project, consulting with you to find just the right look and design to fit your needs. We're constantly on top of the newest trends and materials, to make sure your investment pays off.
Whether you're looking at a minor facelift or a totally new kitchen, the team at Rothrock Renovation & Remodeling can help you get the kitchen of your dreams.
Get an Estimate on Your Kitchen Project
"*" indicates required fields
---
Click on images below to view more photos from each project: